Apple Watch Forum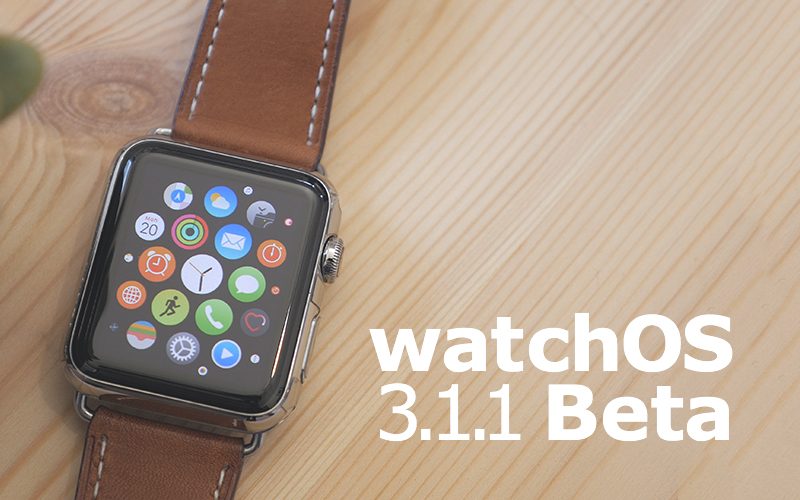 Apple today seeded the second beta of an upcoming watchOS 3.1.1 update to developers for testing purposes, one week after seeding the first
watchOS 3.1.1 beta
and two weeks after
releasing watchOS 3.1
, the first update to the watchOS 3 operating system.
watchOS 3.1.1 can be downloaded through the dedicated Apple Watch app on the iPhone by going to General --> Software Update. To install the update, the Apple Watch must have 50 percent battery, it must be placed on the charger, and it must be in range of the iPhone. watchOS 3.1 requires an iPhone running
iOS 10
to install.
As a minor 3.1.x update, watchOS 3.1.1 appears to focus on under-the-hood bug fixes and performance improvements, with no outward-facing changes discovered in the first watchOS 3.1.1 beta. We'll update this post should any new features be discovered in the second watchOS 3.1.1 beta.
watchOS 3 completely overhauls the interface on the Apple Watch, introducing a dedicated app dock, instant launch apps, new watch faces, and new complication options. There are new Activity sharing features, a "Breathe" app guides users through deep breathing sessions to cut down on stress, and an SOS feature can automatically call emergency service.
11-17-16



Source
​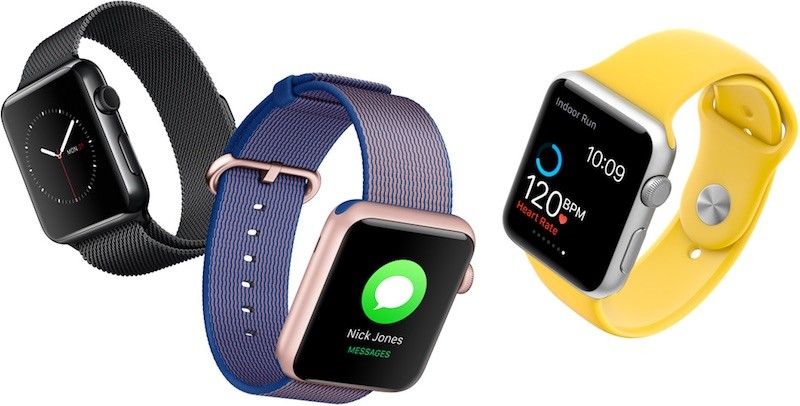 Kohl's will begin selling the Apple Watch at 400 of its 1,100 stores across the United States on November 15 as a way to boost its activewear business (via
Fortune
). Apple's partnership with the retail chain is said to help the Cupertino company reach into areas of the country that don't have
Apple Stores
or official Apple resellers with Apple Watches, as well as "reach a more modest-income shopper and a wider-ranging clientele."
In total, Kohl's locations will stock 10 different Apple Watch models, but the company didn't go into specifics about which. In the retailer's
Black Friday ad
, the
Apple Watch Series 2
in Space Gray with Black Sport band and Series 1 in Rose Gold with Pink Sand Sport Band are both advertised.
Within the store itself, the Apple Watches will be displayed on stands that measure four feet tall, and the Kohl's staff will be educated on the devices to help customers in purchasing an Apple Watch, which Kohl's sees less like an electronic device and more "as an active and wellness device."
"We're not launching it as an electronics partner," Michelle Gass, Kohl's chief merchandising and customer officer, told Fortune in an exclusive interview at the retailer's design center in New York City. "We were positioning this as an active and wellness device."On Black Friday, customers will be able to receive Kohl's Cash when purchasing an Apple Watch: $105 for a Series 2 and $75 for a Series 1. The retailer hopes that its introduction of the Apple Watch goes over as well as its profits for selling FitBit devices, which is now "a $100-million-a-year business" for Kohl's.
In September, Macy's...​


​
Apple has today released watchOS 3.1 to the public, the newest operating system release for Apple Watch. watchOS 3.0
introduced many new features
for the wearable, but sadly watchOS 3.1 is a much more subdued affair. watchOS 3.1 includes some small changes for Messages — you can now replay bubble and screen effects — as well as several issues related to Timer, Activity and Force Touch. The full release notes are included below. Anecdotally, watchOS 3.1 includes some noticeable improvements to battery life as well as the usual slew of bug fixes.
The release includes a critical fix for Apple Watch Series 2 owners that may have prevented the watch from charging. The update is available for all Apple Watch Series 2, Apple Watch Series 1 and first-generation Apple Watch models.
Apple has also released iOS 10.1
for iPhone, iPad and iPod touch today. To update Apple Watch, visit Software Update in the Watch app on your paired iPhone. The Watch requires 50% battery and must be connected to power to complete the update. A
small update for tvOS
and macOS 10.12.1 is also available now, ahead of Apple's media event on Thursday where it is expected to unveil a new range of Mac laptops.
Here's the full list of changes for watchOS 3.1:
New option to replay bubble and full screen effects in Messages.
Messages effect can play with Reduce Motion enabled.
Fixes an issue that could pause the notification for Timer complete to be delivered twice. Resolves an issue that could prevent Apple Watch Series 2 from fully charging.
Resoles an issue where Activity rings may disappear from the watch face.
Fixes an issue that prevented Force Touch options from appearing in...
Apple security updates
For our customers' protection, Apple doesn't disclose, discuss, or confirm security issues until an investigation has occurred and patches or releases are available. Recent releases are listed on the
Apple security updates
page.
For more information about security, see the
Apple Product Security
page. You can encrypt communications with Apple using the
Apple Product Security PGP Key
.
Apple security documents reference vulnerabilities by
CVE-ID
when possible.
watchOS 3.1
Released October 24, 2016
CoreGraphics
Available for: All Apple Watch models
Impact: Viewing a maliciously crafted JPEG file may lead to arbitrary code execution
Description: A memory corruption issue was addressed through improved memory handling.
CVE-2016-4673: Marco Grassi (@marcograss) of KeenLab (@keen_lab), Tencent
FontParser
Available for: All Apple Watch models
Impact: Parsing a maliciously crafted font may disclose sensitive user information
Description: An out-of-bounds read was addressed through improved bounds checking.
CVE-2016-4660: Ke Liu of Tencent's Xuanwu Lab
Kernel
Available for: All Apple Watch models
Impact: An application may be able to disclose kernel memory
Description: A validation issue was addressed through improved input sanitization.
CVE-2016-4680: Max Bazaliy of Lookout and in7egral
libarchive
Available for: All Apple Watch models
Impact: A malicious archive may be able to overwrite arbitrary files
Description: An issue existed within the path validation logic for symlinks. This issue was addressed through improved path sanitization.
CVE-2016-4679: Omer Medan of enSilo Ltd
libxpc
Available for: All Apple Watch models
Impact: An application may be...
One concern many users have about
Apple Watch 2
likely adding an embedded GPS is what impact precise location tracking could have on battery life. The GPS radio would likely only be tapped during outdoor workouts and when using Maps, but a purported parts leak also claims Apple Watch 2 will gain 35% more battery capacity which would help.
The latest Apple Watch 2 leak comes from a post on Chinese social media site
Weibo
, which claims to show a significantly higher capacity battery purportedly being used in the Apple Watch 2.
The claimed bump from 0.94 Wh-246 mAh to 1.28 Wh-334 mAh (42mm version presumably) represents more than a third more capacity, although it's a curious leak as the
new Apple Watch
is expected to feature the same design as the current version. More efficient chips in the same casing often mean smaller batteries, not larger ones.
Packing in a bigger battery in the current casing would likely require changing other internal components and there's no
headphone jack
to remove like with the iPhone 7. Given Apple Watch 2's expected GPS gain, however, it wouldn't be surprising for Apple to give the device more juice somehow and at least maintain current battery life.
...